Reliable Pest Solutions For Jacksonville Homeowners
Finding one pest in your house may not seem like a big deal on the surface, but oftentimes seeing one means that there are many more hidden away behind appliances, inside cabinets, or in your walls. Pests can be a nuisance, but they can also damage your property, cause electrical, plumbing, and structural issues in your house, and expose your family to harmful pathogens. Protect your family and your home with pest management from Pestmaster® Services.
Our Home Pest Control Process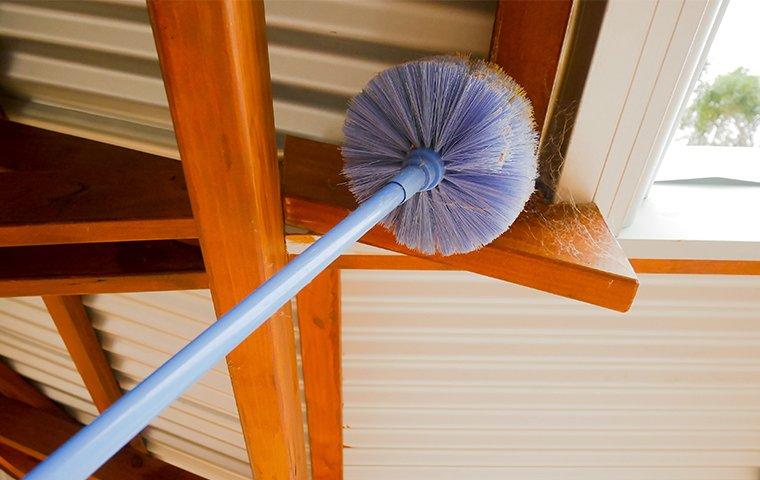 Because we use Integrated Pest Management techniques to treat your home, we begin by performing a thorough inspection of the exterior and interior of your house.
Exterior
Outside, we'll walk around the perimeter of your house, making a note of any conducive conditions, entry points, and other areas of concern.
Interior
Inside, we inspect the hard to reach areas that pests love, such as behind appliances, inside closets, and under sinks. We also inspect your attic and crawlspace if they are accessible.
We target treatments towards the pests that we know are causing problems, based on our inspection. We use a variety of eco-friendly methods to eliminate your pest problems, depending on what we're treating. These can include:
Baiting interior and exterior locations

Spraying the exterior perimeter

Dusting inaccessible areas

Removing spider webs
Our residential plans include quarterly visits to ensure that your home stays pest-free all year long.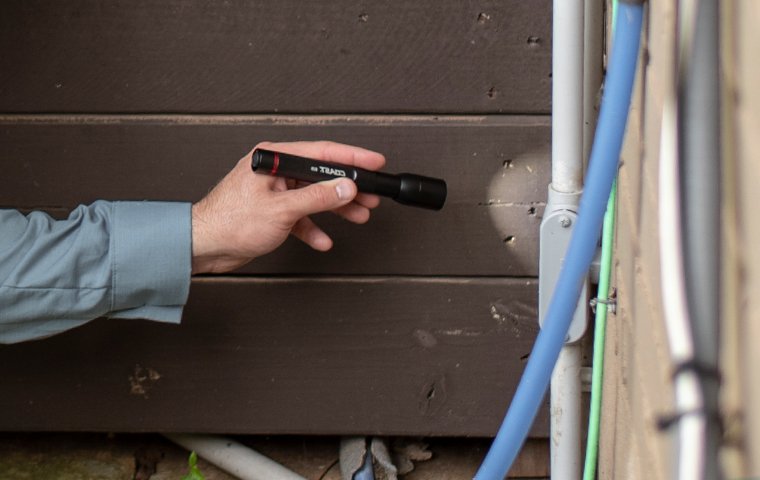 Inspection
Since we customize our treatments to your specific pest pressures, our inspection is an important first step in the pest management process. It allows us to determine what pests are bothering you, where they're harboring, and how they're getting inside.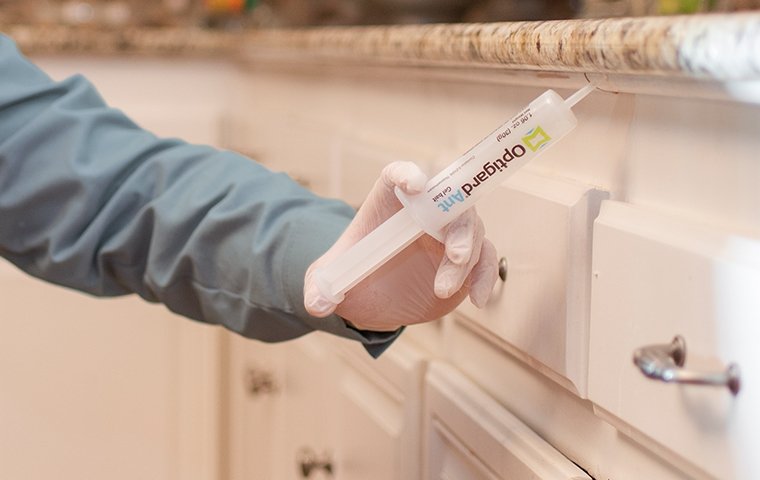 Treatment
We fully customize our treatments to your needs. We use targeted treatment methods to eliminate the pests that are causing you problems, and our Integrated Pest Management techniques keep them away in the future.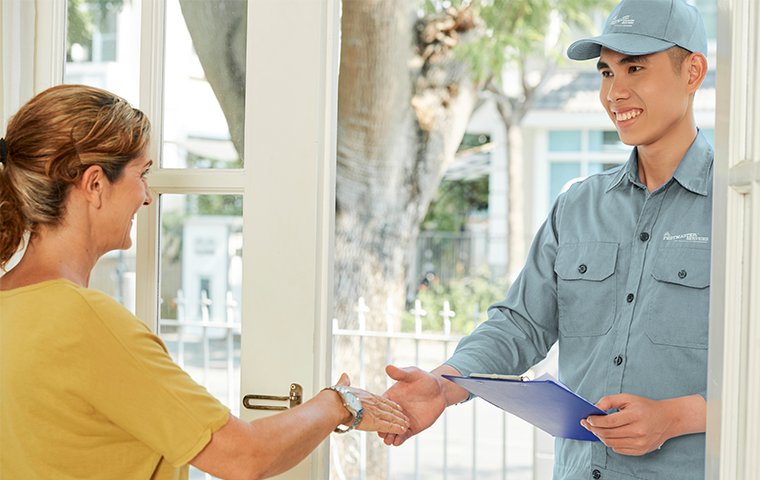 Quarterly Service
With quarterly service visits, you won't have to worry about a pest infestation recurring after our initial visit. By maintaining a constant barrier of protection for your home, we keep pests out of your house no matter the season.
Our Specialty Pest Control Services
If quarterly residential pest control is not what you're looking for, we also offer other options to meet your needs.
Bed Bug Control
Bed bugs are pests that don't get inside in the way most pests do, and they require specialized treatment to get rid of them. Our bed bug control service can eliminate these biting pests.
Termite Control
Termites thrive in Florida's climate, and they will destroy your house if given a chance. Protecting your home from these wood-destroying insects is a must, and Pestmaster® Services can help with our effective termite control service.
Mosquito Control
With Florida's humidity, mosquitoes tend to stick around for most of the year, and can carry diseases that are harmful to everyone in your household. Pestmaster® Services offers comprehensive mosquito control services to protect both you and your family.
Lawn Fertilization & Weed Control
Keeping your lawn thriving can feel like a full-time job. Pestmaster® Services offers lawn fertilization and weed control services to keep your lawn healthy, thriving, and free of harmful insects.
Eco-Friendly Home Pest Management
When you choose Pestmaster® Services of Jacksonville for your pest control needs, you get the service you need to eliminate your current pest problems and ensure they don't return. Furthermore, we do it with eco-friendly methods that you can feel good about, both for your family and the environment. See the Pestmaster® Services difference for yourself. Contact us to schedule your inspection.