Healthy Lawns For Jacksonville Properties
With a busy schedule full of family and work obligations, you don't have a lot of extra time to take care of your lawn. Unfortunately, it can sometimes feel like maintaining your yard is a full-time job. Getting it to look lush, green, and healthy may seem like an out-of-reach goal, but it doesn't have to be. With lawn care services from Pestmaster® Services of Jacksonville, you can have the healthy, thriving lawn you've always wanted.
Our Lawn Care Services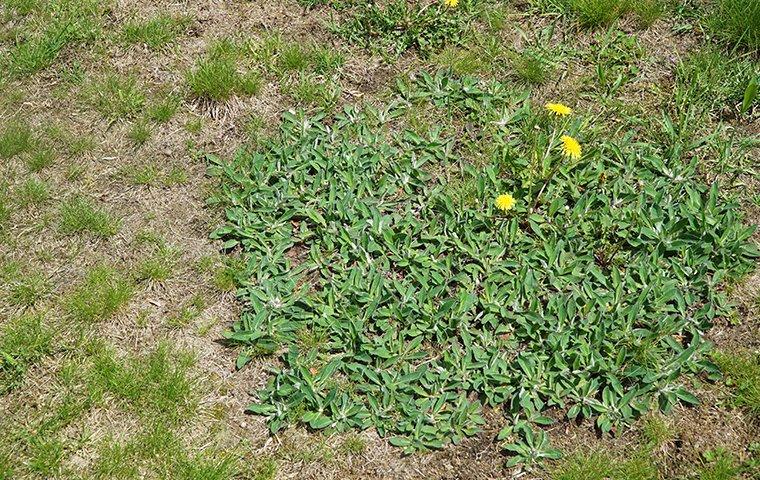 Because your lawn isn't exactly like any other lawn, our service specialists will customize a plan for it based on the type of grass you have, what insects are causing problems, what kind of weeds you have, and more. We'll also provide you with recommendations of things that you can do to improve the health and appearance of your lawn.
Our lawn care services will vary based on your specific needs, but may include:
Weed Control
We deliver weed control to your lawn. We do pre-emergent and post-emergent selective weed control treatments, and the formulas are mixed right at the time of service.
Insect Control
Certain insects are incredibly destructive to lawns. That's why our lawn care service always includes treatment for lawn-destroying insects as well. Our treatments change with the season to stay as effective as possible and may consist of a granular or liquid application.
Fertilizer Treatment
To help your lawn thrive, we offer fertilizer treatments. We'll treat your lawn with fertilizer, allowing the lush, green grass that you've always wanted.
Scheduled Services
We'll treat your lawn at specific times of the year when our treatments are most effective. Our lawn services are guaranteed.
A Beautiful Lawn Without The Work
If you've longed for a lush, green, and healthy lawn, but haven't had the time, expertise, or desire to put in the work required to get it there, Pestmaster® Services of Jacksonville has the solution. We design our lawn care services to meet your lawn's specific needs. We'll target the problems that are keeping it from being as healthy as possible, and help make your lawn thrive. Contact us today to get started!