Protect Your Jacksonville Property From Mosquitoes
In Jacksonville, it's pretty hard to avoid mosquitoes. They thrive in our climate and can make spending time outdoors a miserable experience. However, it doesn't have to be like that. Although eliminating every mosquito is impossible, you can drastically reduce the mosquito population on your property. You just need a little help from Pestmaster® Services of Jacksonville.
Our Mosquito Control Process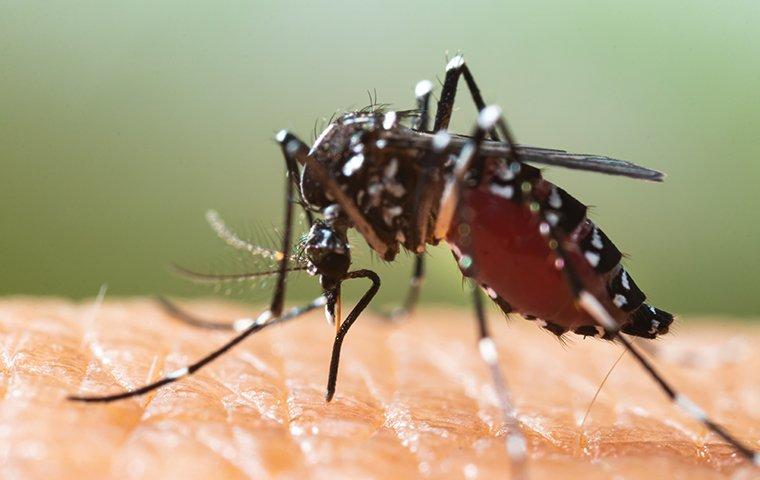 At Pestmaster® Services, we are well-versed in mosquito behavior. We understand where they spend their time, why they prefer some environments over others, and how they breed. We take this information into account when treating your property for mosquitoes.
Backpack Fogging
We use a backpack fogging system for our mosquito control service. By fogging the areas where mosquitoes are most likely to harbor, we can eliminate the majority of adult mosquitoes on your property. These areas include shrubbery, bushes, low-lying tree limbs, grassy areas, and more.
Targeting Breeding Areas
We then target the areas of standing water where mosquitoes breed. By eliminating eggs and larvae, very few will make it to adulthood. We also recommend that homeowners remove as many areas of standing water as possible. Lack of standing water will help keep mosquitoes from frequenting your property.
Our mosquito control service is available as a monthly service to keep mosquito populations low all season long. We also offer it as a one-time service for special occasions.
Guaranteed Mosquito Control
If you are sick of mosquitoes making it a nightmare to go out in your yard, it's time to do something about it. Pestmaster® Services of Jacksonville's mosquito control services will get the mosquito populations under control on your property. If you don't see a difference after our service, contact us, and we'll return to re-treat in between service visits at no additional cost. Contact us to get started!